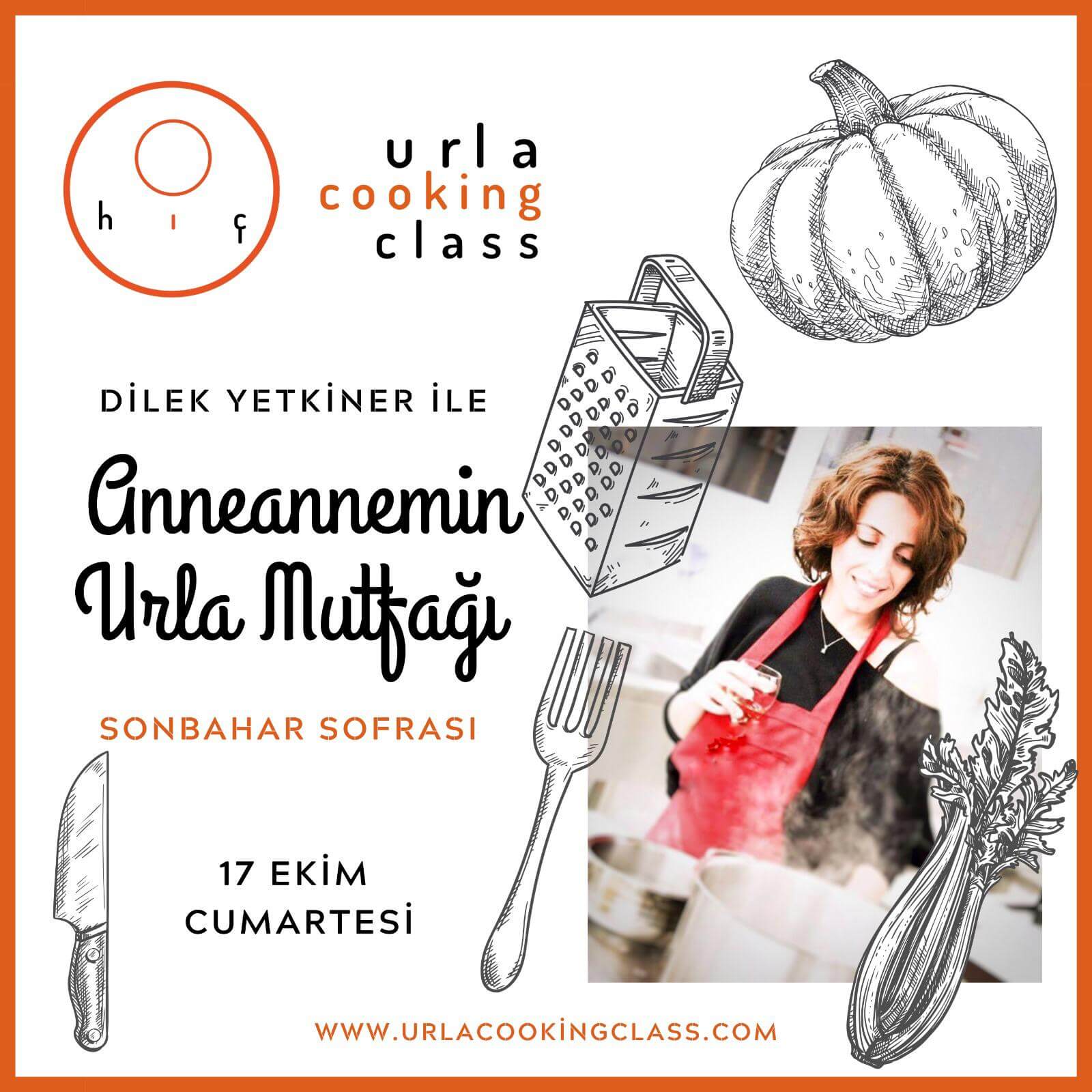 AUTUMN TABLES IN URLA WITH MARKET TOUR BY CHEF DİLEK YETKİNER
Aegean Cuisine Instructor Chef Dilek Yetkiner is graduated from Ege University Department of Food in 1995. She worked as an R&D consultant at Özgörkey Feast Gıda for 15 years. In 2007, she took professional training in cookery and food stylizing. After working in many businesses in Urla and Alaçatı, she continues to work as a kitchen coordinator and menu consultant while her work for food magazines and books on Aegean and Exchange cuisine continues as well. "Urla Dishes", which is one of the four cookbooks that she has stylized, will meet us in the coming months.
Chef Dilek is the 4th generation grandchild of the Çipli Family who came from Crete to Urla during the Exchange. She is a valuable chef of our region who carries the most traditional recipes of Urla to the present day with the inspiration she received from her Cretan Grandmother Mrs. Sıdıka, who introduced her to the kitchen.
Dilek Yetkiner: "My childhood years in my grandmother's country cottage in Urla were spent learning about delicious dishes that she cooked on a wood fire in a mud oven that she rebuilt every summer. My biggest chance was to learn these recipes from her in person. "
In these Tables Hands-on Cooking we have set up to explain the old Urla Cuisine, Aegean and Cretan dishes and pass them on to new generations, you will find content that changes according to the season.
We will shop with Chef Dilek in Urla's Famous Local Farmers Market by exploring the ingredients.
After the market tour, the cooking class will commence!
We will go together to Urla Cooking Class in Bademler Village
You'll explore the breadth of Urla's iconic dishes, from snacks to salads to soups. Under the expert eye of our chef, you'll be introduced to cooking techniques and the key ingredients of Traditional Urla cuisine, including vegetables, spices, and herbs. The class will be conducted in an air-conditioned cooking studio.
A Table Hands-on Cooking full of lots of fun and tasting  awaits you. At the end of the workshop, participants will be able to taste their creations together or take the dishes with them.
Due to the pandemic, the number of participants is limited to 10 people.
Attendance: max. 10 people