FEEL THE NATURE, EXPERIENCE,
COOK, TASTE AND ENJOY!
Urla Cooking Class is a center of Urla food knowledge and culture. The organization was founded by Hiç Urla:
We seek to share with those who venture here the most hidden and complex values of Urla's food and agriculture. Our continued research on and exchange of knowledge with local communities guarantee an immersive and participative experience for all of our visitors.
Urla Cooking Class is stuated inside the Hiç Olive Forest Production Facility in Bademler Village and It offers a complete educational environment that enables you to witness the journey of agricultural input into a added valued local product.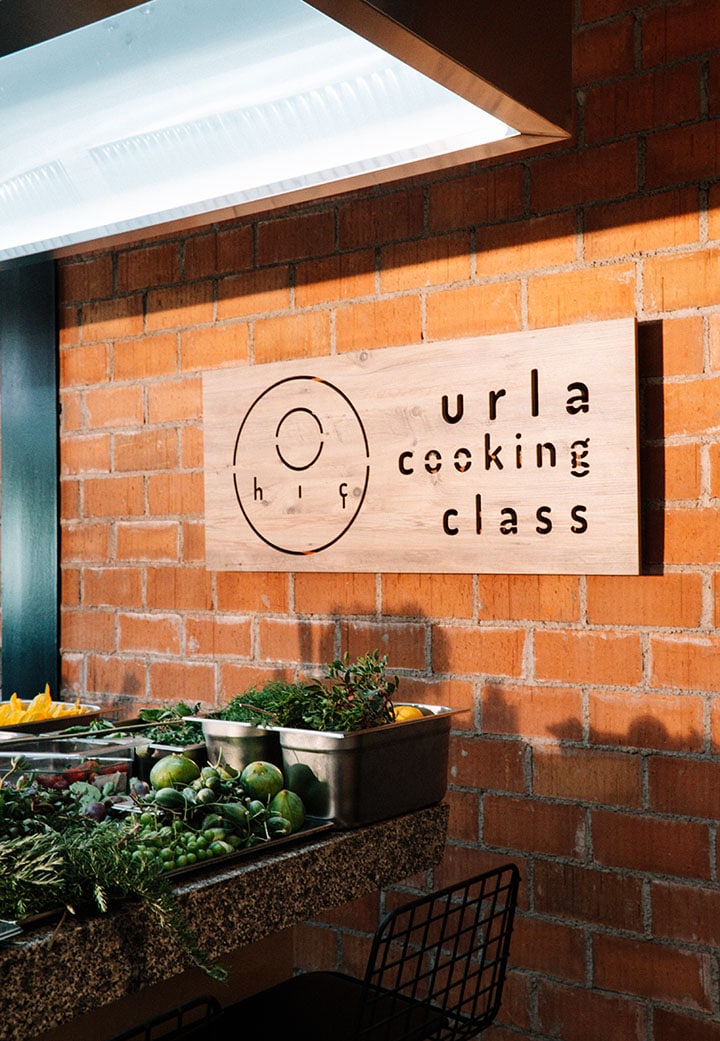 A TOWN WITH A
FASCINATING NATURE & HISTORY
Urla is a peninsula in the center of the Aegean Sea where the sea and the soil are intertwined. Urla is comprised of history, traditions, natural richness and cultural heritage that is very well represented in its cuisine. Urla has been home to different cultures over the centuries and each one has contributed to unique food specialties.
The ancient Ionian city, Klazomenai – which is known today as Urla, produced olive oil for the first time in the 6th century BC with modern methods. From Urla, olive oil and wine were transported by boat throughout the entire Mediterranean Basin.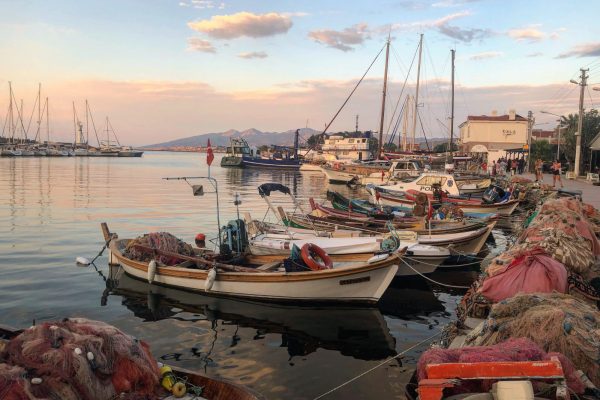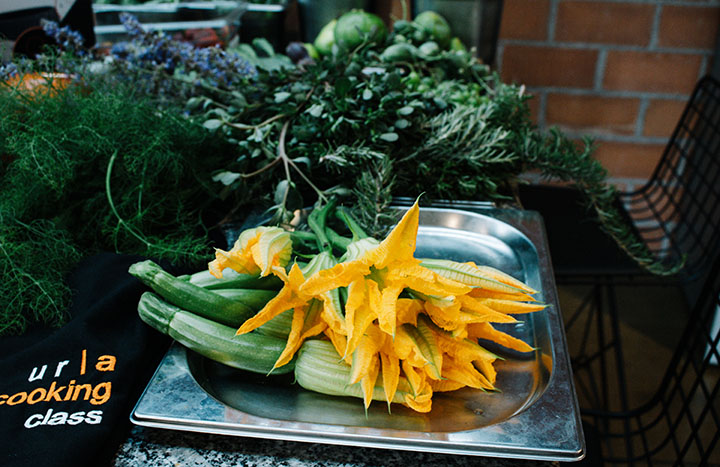 Giving value to Urla's food culture
In the URLA'S FOOD HERİTAGE Workshop, we cook the recipes of the Traditional Urla Cuisine with a seasonal menu selection under the leadership of chefs and Local Moderator Chefs, and taste them together.
Ancient recipes,techniques and local ingredients that are no longer used are brought to life in this workshop, modernized and presented with a new interpretation. Aiming to bring the traditional and the modern together and to keep the Urla Cuisine alive ; Workshops full of sharing based on interaction and experience are waiting for you.
Are you ready to have a full day of experience in touch with the wild nature in the Urla's largest Organic Olive Forest, home to 60,000 olive trees?
You will have full experience, flavor and sharing in our event that will take place in 3 different places with the Hiç Olive Forest located in the hills of Bademler Village, Urla Cooking Class in the same village, and HiçRestaurant in the historical old city center of Urla.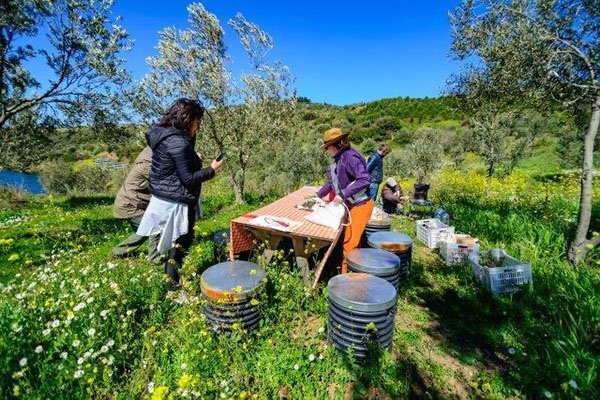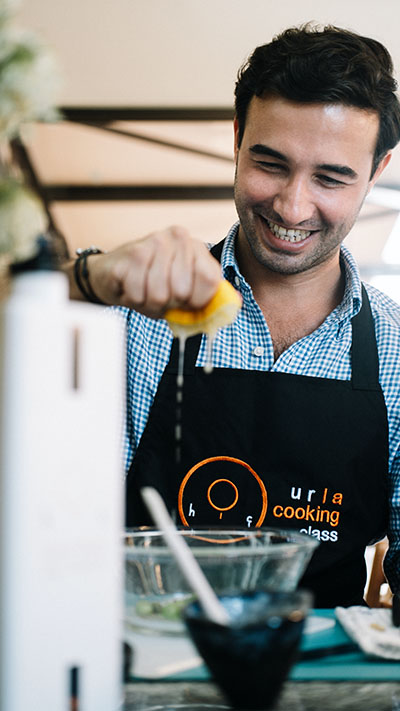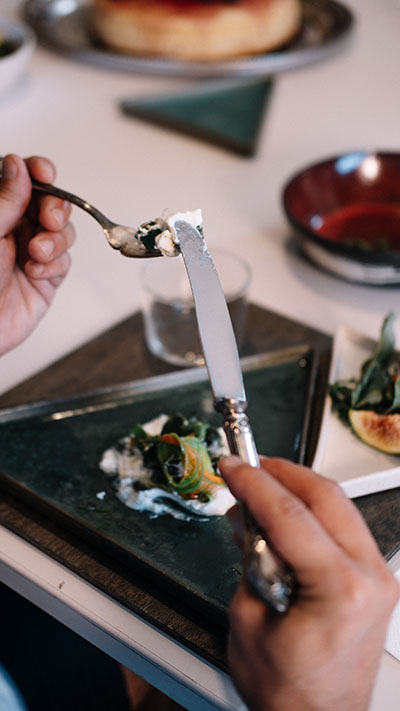 All classes are hands-on, interactive, and fun!
Through our workshops we are willing to get to know a gastronomical product in depth, to understand the tasting techniques, to witness the production stages, to cook this product under the supervision of our chef.
The First and Second Level Olive Oil tasting Classes are regularly organized all year by Expert Olive Oil Taster Duygu Özerson Elakdar.
Our workshops for other products are held at different contents and times throughout the year.
I understood how short/false/insufficient my knowledge is after participating in such a workshop full of valuable information. Olive oil is a huge universe, and today I have opened completely different doors in this universe for my own taste sensation. I spent a day I said, "Very efficient, very instructive and lots of it,  we know it wrong too?" My next plan is to attend the advanced training (I'm extremely regretfulJ that I didn't enroll that).
It was a fun workshop filled with a lot of practical knowledge, where I could get to know the traditional recipes and ingredients that I had been curious about since I moved in Urla. I can't wait to apply them myself.
It was a meditation-like training for me. A wonderful day when all the daily hassle is forgotten, when I managed to stay exactly at that moment! Many thanks to Mrs. Duygu and all the people who have contributed.
The reason why I attended the training was to learn why I loved the olive oils I loved. This training was a very delightful entrance to the complex world of the olives. I look forward to the next training sessions.
 A day of chasing the miracle of olive oil, I opened my eyes in the  Hiç Olive Forest. Mrs. Duygu's beautiful olive work, her exciting presentation, curiosity and anticipation at every tasting, every moment that makes it worth coming a long way… Thank you Hiç Urla for bringing us together with such an effective workshop while feeding different parts in the most special place of sustainable agriculture!