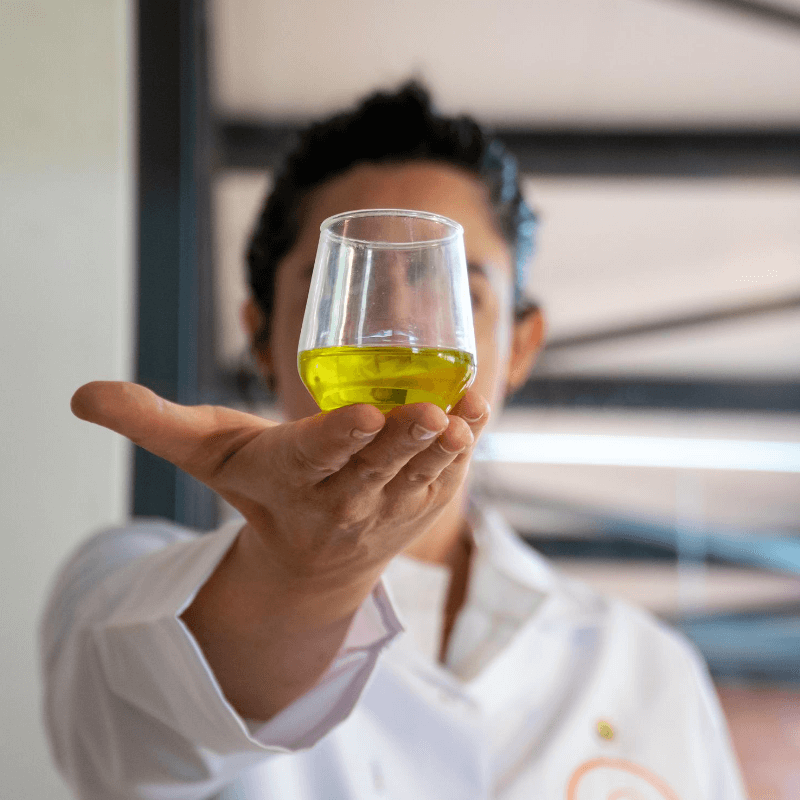 OLIVE OIL TASTİNG COURSE / ADVANCED LEVEL
A tasting course at "basic" level is a prerequisite for those who want to participate the training.
The training program is for olive oil amateurs interested in boutique olive cultivation and olive oil production.
– Identification of olive oil according to IOCC
–  What are the olive cultivars and the important decisions to make at the beginning of the process?
– How do small changes in olive oil production make big differences?
– Which equipement to choose? What are the latest technologies about olive oil extraction?
– Correct harvesting and processing techniques.
– How do I control the quality if I work with an rendering plant?
– Tasting 4 defective oil and 4 evoo and scoring them according to international standards
– Prestigious olive oil competitions. Which one to choose?
– Tasting of 1 sample that the participant brings will be done at the end of the course.
A certificate of participation will be issued.
Instructor: Duygu Özerson Elakdar Italy – ONAOO Certified Olive Oil Tasting Expert and Expert Panelist – Hiç Natural Extra Virgin Olive Oil Producer
Capacity: 12 people