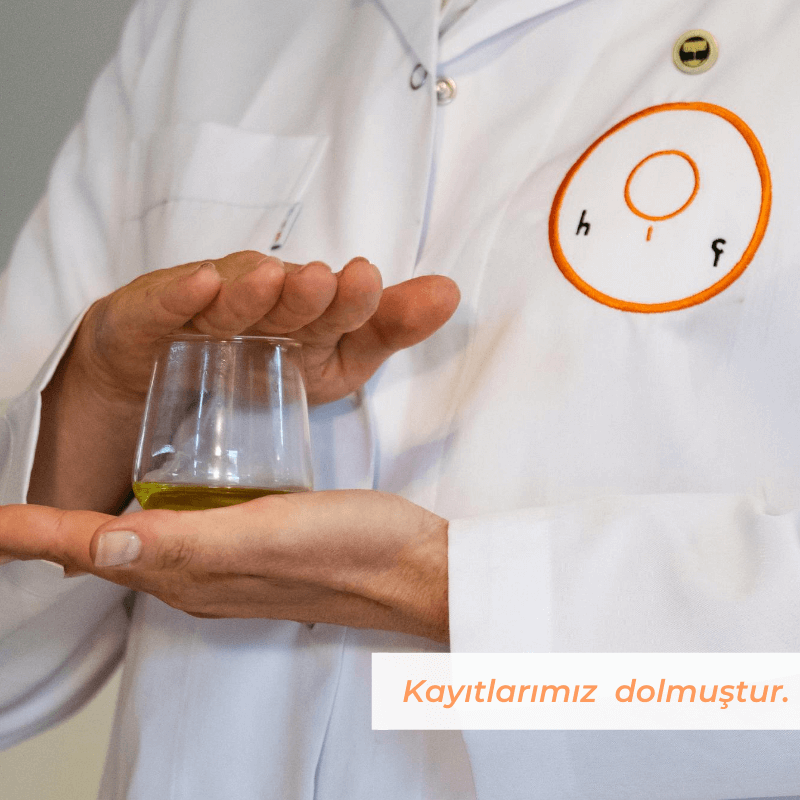 OLIVE OIL TASTING COURSE – BEGINNER LEVEL
At the workshop guided by Duygu Özerson Elakdar, the producer of Hiç Extra Virgin Olive Oil and graduate of O.N.A.A Italy, expert panelist and blend master, will inform the group about the history of olive cultivation in Urla, olive and olive oil extraction technics as well as olive oil tasting methods.
We will answer the following questions and make tastings:
– What are the quality factors that make a difference in  olive oil?
– How to get high quality olive oil?
– How to make oil tasting?
– Tasting positive and negative attributes
– Understanding the majör defects in Olive oil
– What to look for to read a label?
Our guests will receive an Olive Oil İnformation kit with a Certificate of Participation
Period: Check the Calender 
Location: Classes take place at Urla Cooking Class situated at Hiç Olive Forest Production
Facility in Urla Bademler Village – İzmir
Participation: min 14 – max 20 people
Duration: 150 min
Languages available: French, English