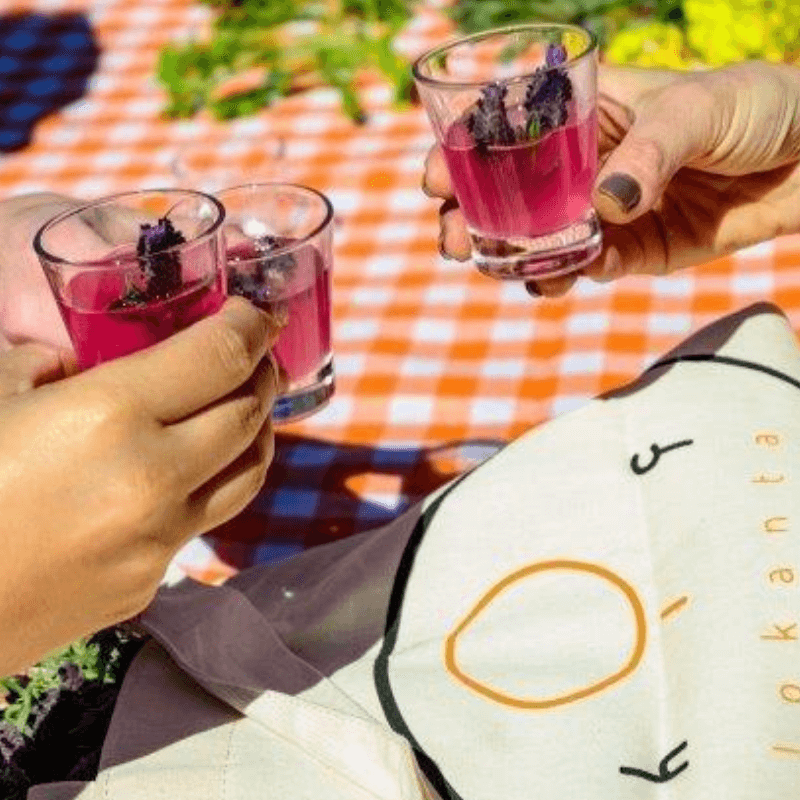 DRINK THE FOREST- HERBAL TEA HARVEST AND TASTING
Urla's largest organic farming oasis and being home to 60,000 olive trees Hiç Olive Forest invites you to harvest to compile a tea bouquet of its changing colors every season!
Together we will forage the organic certified medical and aromatic plants found in Urla's natural vegetation and discover them in the Olive Forest. We will also learn the techniques of how to harvest them.
We will travel with private vehicles to the organic Hiç Olive Forest, located in Bademler Village, and experience a real harvest here. Next, we will brew some tea in the forest with the plants that we collected ourselves and have a pleasent harvest picnic.
Then we will go to Urla Cooking Class, which is 10 minutes from the forest, and we will conduct a Table Hands-on Cooking Class. You'll explore the breadth of Urla's natural herbal tea recipe. Under the expert eye of our chef, you'll be introduced to brewing techniques and the key ingredients of the Kombucha Tea (a natural fermented prebiotic tea). out of wild endemic lavenders.
We will end our day at the Hiç Restaurant by enjoying Urla wines while tasting the New Urla Cuisine with a special tasting menu.
PROGRAM:
14:00-16:30: Arrival to the Hiç Olive Forest, located in Bademler Village. Herbal tea harvest with the harvest team and having a picnic.
17:00-19:00: Making Kombucha Fermented Tea and learning its benefits in Urla Cooking Class
After the Table Hands-on Cooking Calss where they will receive information about these and prepare their own kombuchas,
19:30: We will end our program with a special dinner accompanied with olive oil and Urla Wines at the Hiç Restaurant.
* Kombucha starter kits and a Participation Certificate will be provided for our guests.
Period: May – June
Attendance: min.8 – max.12 people
Duygu Elakdar, graduated from O.N.A.O.O, an expert olive oil panelist and a brand owner, will accompany our guests throughout the program.
.