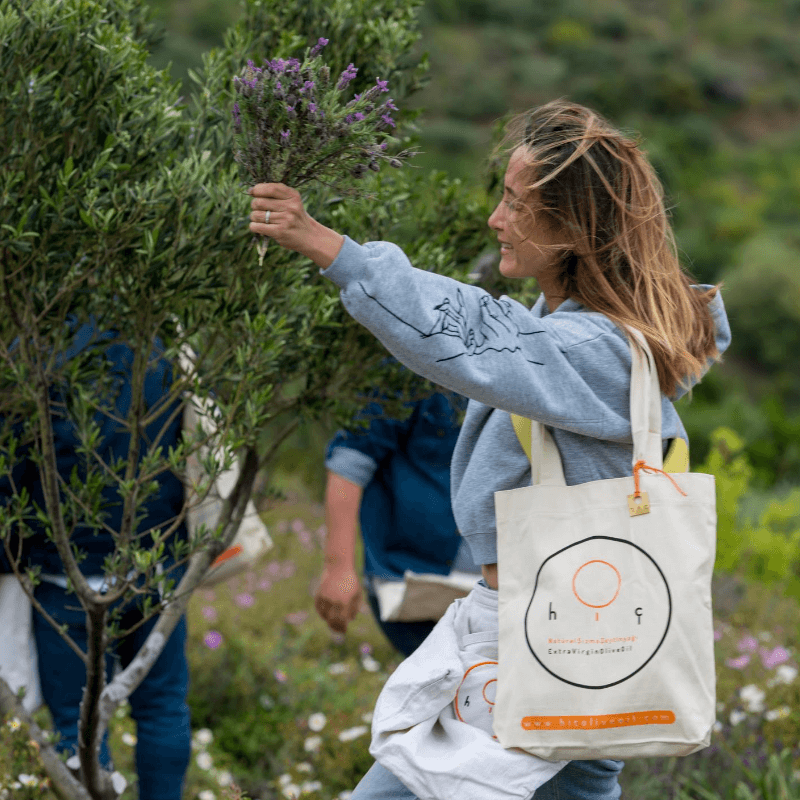 WILD LAVENDER FORAGING & GASTRONOMY
Hiç Olive Forest invites you on spring time to the Wild Lavender Harvest at the Urla's largest organic agricultural oasis with 60.000 olive trees.
Are you ready for an unforgettable experience of nature and gastronomy using  medicinal and aromatic Wild Lavender, which is an authentic plant to our region?
We will start our journey by departing to Hiç Olive Forest located in Bademler Village. After an authentic harvest experience, we will prepare tea with the Lavender just picked and taste some delicacies made with Lavender.
Following the forest experience we will go to Urla Cooking Class situated at the Hiç Olive Forest Mill 10 min far away from the forest and engage in a workshop where we will learn how to make Kombucha with Wild Lavender.
We will end our day at the Hiç Restaurant at the old city center while tasting New Urla Cuisine.
PROGRAM:
2:00pm – 4:30pm: Arrival to the Hiç Olive Forest. Harvesting Lavender with the Hiç Team and picnic with Lavender infused food and drinks
5:00pm – 7:00pm: Arrive at Hiç Olive Forest Mill for a workshop to learn how to make Kombucha with  Lavender. We'll also learn and its benefits and how to prepare it.
7:30pm We will end our tour with a special dinner at the Hiç Restaurant with olive oil and Urla wines pairings
*Our guests will receive a Kombucha Starter Kit as well as a Participation Certificate.
Period: May- June
Participation: min 8 – max 12 people
Duration: 7 hours
Languages available: French, English
Duygu Özerson Elakdar: Olive oil taster and brand owner graduated from Italy O.N.A.O.O., will accompany our guests throughout the program.